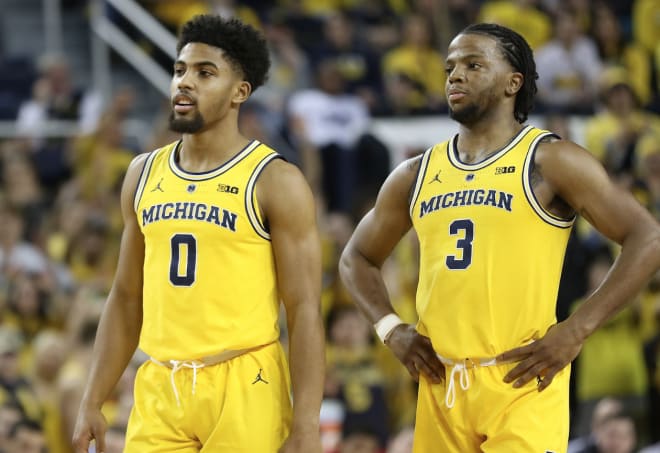 The Michigan Wolverines' recent basketball struggles have put the team in 11th place in the current Big Ten standings, with the squad holding a 2-5 league record after Wednesday night's loss to Penn State.
Late January is officially here and so are the dog days of the college basketball season, a period that impacts just about every team around the country on an annual basis and subsequently turns conference play into even more of a grind than usual.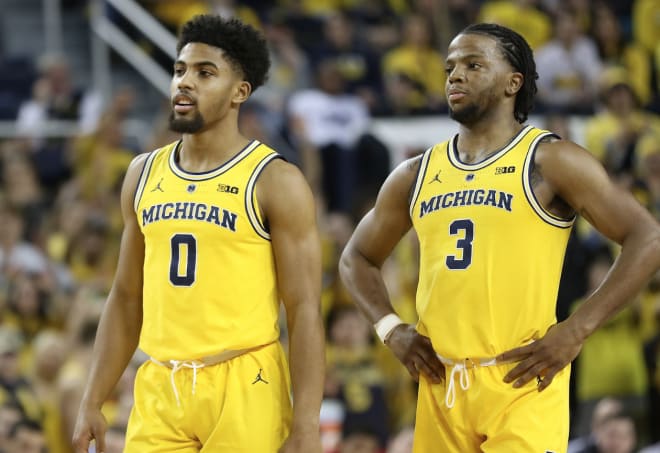 Losses in four of Michigan's last five games, though, have left fans wondering if the recent stretch is just a typical temporary annual swoon, or the product of something more worrisome.
"Coach [Juwan Howard] has been telling us to stay connected and not waver away from each other," sophomore guard David DeJulius revealed this afternoon when asked how the club is working through its issues.
"We're really using this time to grow and learn from the struggles, and if we stay with each other and just take it game by game, we'll get out of it."
U-M's shooting performances have been especially disappointing in recent games, with the club having shot 41.9 percent or worse three times in its last five outings, capped off by a dreadful 35.3 percent showing on Wednesday night against Penn State.
"It's important to stay confident in your shot and not let defense impact your offense, and vice versa," DeJulius noted.
"It's about stringing stops together and being confident in our offense. We let it affect one another on Wednesday night, and Coach pointed it out in the film room.
"Any time we didn't get a stop, we let it affect our offense, and then we didn't play hard enough on the defensive end when we missed shots.
"The numbers will come back in our favor if we keep trusting in our game plans. We're in a tough league and it's rough each and every night, especially this year.
"These are the times we really have to lock in and put in the extra work, because we understand the hole we've dug for ourselves.
"Everybody in this locker room wants to turn things around."
"Keep shooting, as Coach Juwan would say," senior guard Zavier Simpson added bluntly, when asked how the team has gotten through rough offensive stretches in the past.
The problems have carried over to the defensive side of the ball as well lately, with several players revealing some discouraging trends following the Penn State loss.
Both sophomore forward Brandon Johns and junior guard Eli Brooks admitted that a lack of communication on defense led to numerous missed assignments against the Nittany Lions, and that the team — for whatever reason — has simply stopped talking defensively in games.
"We communicate a lot in practice, but during the games, the crowd gets going and you kind of get lost in the sauce sometimes," DeJulius explained.
"We have to stay connected and remember communication is key. We just have to stay locked in in that regard. That's [the picture of P.J. Tucker that Howard often holds up] very helpful for us, because it's a quick reminder that we need to talk out on the floor.
"Some guys have it and some don't, but that can't be an excuse for those who don't. You just have to be more mindful and diligent when it comes to communicating."